Do you know there are approximately 4 billion people around the world using the Internet and nearly 5 billion people use the mobile phones?
And according to the latest research, the total world population is 7.6 billion by this year.
Well, the point is now more than half world's population is using phones. More than half of the handsets in use today are 'smart' device too, so it's increasingly easy for people to enjoy a rich mobile app experience wherever they are.
Mobile App Development Services is growing like never before, there are 2 million apps on App Store and a massive 3.8 million count on Google Play.
Interesting stuff?? You bet.
Mobile apps continue to be the essential drivers of business today.
From the startups to the fortune 500, from B2B to B2C, almost every business is now including mobile app in their technology roadmap.
The smartphone has totally transformed from just a communication tool to a significant and necessary life asset. That is why using mobile applications can help your business keep and attract new customers.  
Having a million dollar idea to start an app is less than 50% of success. It's just a single step in reaching your desired destination.
Mobile apps are taking the world of business to the next level. And if you wanna be in the market then you also need a mobile app for your business.
The first thing after deciding that you need an app comes is, what will be the cost of the mobile app development?
Right?? And I know you will think twice before spending your hard-earned money. That is perfectly fair.
Not only this, a mobile app can be built without too much hassle these days.
There are many options depending on the budget of the development, time and risk tolerance level and many more.
Since prices vary amongst companies and freelancers and even the platform is also a very necessary aspect to take into account.
You really need a good development partner at the right price before you lag behind in the market.
With the in-budget app, I know you also want a wonderful app that transforms the way your users interact.
I know just being an app user we don't know how much time it takes to build an app, what is the cost of development and how much effort it takes???
Just having a requirement is not that your app will get made in a matter of hours.
No fellas!!!
It's a tedious task but if you got a right helping hand you can reach the peak.
What we see often is only a fractional part of what it really is.
I have been designing and developing mobile apps since there were a few apps available in the stores. From the wealth of experience working with a range of clients, I have learned various things what goes into creating a mobile app.
This reason behind writing this article is to give a crystal clear idea about the app development cost and its factors. This post is gonna help you whether you are a freelance developer, an app development company, a business analyst and if you are a tech geek. So take a quick ride.
In the following post, I am gonna split down the factors that affect the cost of app development, including:
# Location Wise Cost
# Size Always Matters – Don't get me wrong firm sizes my friends
# Unveiling the strategy
# Dive in the influencing factors
# Comparison leads to satisfaction – Cost comparison Past & future
# Unfolding the Hidden Elements
# Pick Your Side
Cost of a Mobile App Development Differs Location Wise
This is a fact, that location is the most crucial factor that backs the app development cost.
According to the region, the cost of app development varies hell a lot.
It's can vary too much such as at one place it will be on the sky and on another it will be at ground. Even though the support and quality are approximately same.
Depending on the need of your project, the executive team can include either 2-3 people or dozens of people with different specializations such as developers, testers, UI/UX designers etc. In this case, also the project cost varies.
But the breakdown of app cost also modify by firm size, let's have a look on a raw average rate in different countries on an hourly basis. 
Now let's have a glance at the cost according to the firm size.
The size of the firm plays an important role in the cost calculation. The bigger the firm in size the higher the cost. So, to give you a brief idea I divided them into three categories.
Large scale app development companies cost  – $500,000 to $1,000,000
Mid scale app development companies cost  – $25,000 to & 100,000
Apps build by startups and freelancers cost – $ 5,000 to $25,000
Strategy to calculate app development cost
There is no exact formula to calculate the App development cost because we never know what features it will require or what technology you need to get implement. It can be known only at the time of development.
But let's take an overview at the end after development, you can count it according to the features of apps with the time taken to build the app and by taking the hourly rate in the account.
(Features of apps * Time Taken * Complexity ) * Rate per hour
As I mentioned earlier there are a huge number of factors that affect the overall app development cost.
Dive in the influencing factors of app development pricing.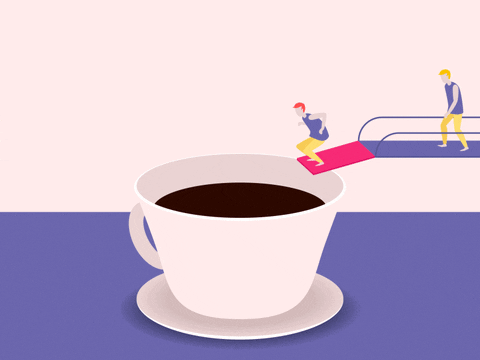 When it comes to the shrewd cost of an app there are a number of factors that can affect it. Dive in with me to get the knowledge of most compelling factors.
#App Platform
Yes, this is a big factor while calculating the cost because every platform has different requirements.
We all live in a bipolar mobile world as 95% of the smartphones work as one of two key operating systems, iOS and Android.
So the cost in this comes to these three categories.
To develop a native app either for iOS or for Android.
To develop a native app for both the platforms.
Develop a cross-platform app that will maximize the coverage of niche as a whole.
#App Industry
There is always a difference in the obvious cost of development because it varies from one category to another. Depending on the category, the number of devices that will be on the app, technological capability as well as the hour of development diversifies from one to another.
For example, an eCommerce app will have different requirements than a gaming app.
#UI/UX Designing
"Most people make the mistake of thinking design is what it looks like. People think it's this veneer — that the designers are handed this box and told, 'Make it look good!' That's not what we think the design is. It's not just what it looks like and feels like. The design is how it works." Steve Jobs.
No matter how great technology you used to make an app, if your design sucks, no one is gonna use your app.
User experience is the most significant factor to take care of because you are developing an app for end users.
Simplicity is the key to a great UX, giving an unusual experience to the user can make your app Stand Out from the crowd.
The visual design gives your app its look and feel. You need to figure out an out of the box idea to make a successful engaging UI.
#Always Consider Trending Technology
There are a few buzzwords that are becoming very trending such as IoT, Blockchain Development, Machine learning, Artificial Intelligence, Augmented and Virtual Reality etc. are the top demanding and latest technologies.
If your app includes one of these trending technology, then you can certainly expect extra bucks in your account.
#Backend Services
Backend support handles the actions that can't be done on-device. This includes things like user authentication, business integrations such as booking appointments, messages, notifications and many more.
Many app features and functionalities require communication with a backend server. If you wanna implement these from the basic, the development cost will be raised.
#Maintenance Plans and Support After Deployment
The technological world is evolving at a breakneck pace. There are new devices being released, operating systems are being updated and with these business needs are also changing. So it is necessary to work on the updates occasionally.
And it is true that the product will need one or more that require licensing. This also increases the overall development cost.
Comparison between The Cost of App Development in the Past and in Future.
Comparison leads to satisfaction, I know this very well. We tend to compare everything nowadays. So let's compare that how the cost will vary if we compare past and the future.
In the old times, there were a few resources developers used to have. Developers had to write thousands of programs to build a successful app and if your client demand a custom app than the thousand number reach to the next level.
Not only this in those thousands of programs there were tens of thousands of bugs. So eventually the time took increases and that directly affected the cost. This was a thing of past.
The cost structure of app totally depends upon the ongoing technology as well as the requirements of the client.
If we compare the present cost of development to the future, then you will be able to see the drastic changes as the technological advancements are not slowing down.
The future of app development will have better development tools and languages which will decrease the cost of the user because improvement of tools means less time taken to develop an app.
Let's take an example, last year the tech giant Google Declared support to Kotlin. An amazing development language which is providing relief to the Android developers.
It takes less time as the programs in Kotlin are much shorter. So it will take less time in developing an app which directly reduces the cost.
As time taken in development is directly proportional to the cost of an App.
Total Time Taken in development directly proportional to  Cost Of an App.
Unfolding the Hidden Elements Affects the Cost of Development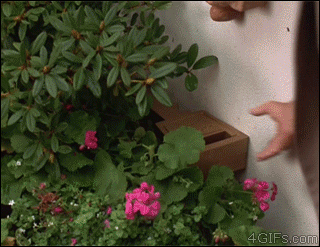 There are few elements which we ignore but they play an extraordinary role in the app development. These factors highly impact your app and your app cost too. Do not neglect these if you wanna gain the proper benefit from the app.  
# Testing
It's an essential element which affects the quality of the product. You are going to create an app which is targeted to the market with a very high competition level.
So obviously, you want that app which should be bug-free and do not crash. For this reason, testing is a must task before deployment.
To pinpoint the imperfections allow your beta testers enough time with the app so that they can truly encounter it.
It's not so much the testing that costs you but fixing the bugs and errors you are likely to come across.  
#Marketing
Build it and the consumer will come on its own.
HAHAHAHAHA……
Bullshit.
It's not enough to shoot your world-changing app out of the cannon into the marketplace. You need to refine your product and see it through several stages.
You will have to invest in sales and marketing too.
#Security
There are millions of apps available in the stores. Millions of app, millions of data!!! So, do you think that your app is secure and protected from hackers?
Building a secure application involves looking for the tools that help identify the vulnerabilities and secure apps.
In case of an enterprise app, the security comes to the priority. The cost of securing such data is high and thus impact the overall cost of the application.
Securing the app from security tool can save the access to the data, documents and unstructured information stored on the device, financial transaction records, user location which is extremely important for an enterprise app and can save you from the malicious hackers.
Pick Your Side
Originally, you just can go for two options, either a mobile app development company or hire some freelancer developer. But be sure of your requirements and then wisely choose the appropriate one by considering pros and cons.
What's with the Freelancers???
Yeah, there are top-level apps created by the freelancers. Without a doubt hiring a freelancer is cheaper or you can go for a group of them. But, freelancers are not reliable.
They don't have consistency one day they will work and another they are gone. These guys can disappear in the middle of your project with having all the access to source code and all the documentation.
If you are not sure what exactly you want, how to describe all the requirements or how to even name it then freelancers are not good. They will not come up with the creative ideas to make your app unique.
You can just give them a specific task or to get a quick fix up but you can't expect a person to become a well-trained team.
Maybe the best developer may not have enough experience in creating the kind of app you require. Besides, more traps are going to appear as you build an application.
There are tons of stories out there about missed deadlines, tacky work, unexpected costs and generally freelancers being unreliable. The risk is that you might unintentionally hire someone like this!
On the other hand, when you contract a software development agency to build your app, they usually work with you to tease out your idea into a concrete idea.
Advantages
*Low Rates
*Flexible
Disadvantages
*Non-Supervised
*Ghostlike
*Inconsistent performance
When you go for a full proof plan – App Development Companies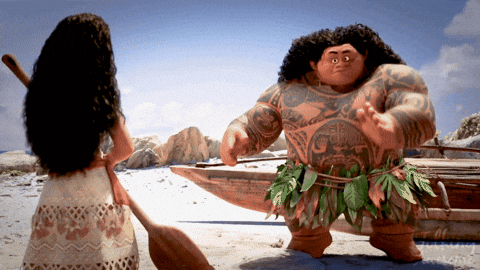 Hiring a company that creates the app sounds more expensive but fellas it's actually not.
Sometimes these companies charge the same if not lower than freelance workers.
Thus, you pay approximately the same for a whole team of professionals, when I say team I mean a company that has an expertise, proper management and proficient masters that build your idea.  
They all work with you to flesh out your idea from a concept to live app. The companies have a professional staff appointed for particular tasks.
Project Manager
Responsible for carrying your business vision to the team. The key responsibilities include communicating tasks to team, meeting deadlines and dodging hindrances.
Developers
The members who handle the technical part from writing source code, building features for fixing bugs.
UI/UX Designer
They are the responsible person behind the look and feel of the app. The designer creates intuitive app interfaces and delightful user experience.
Quality Assurance Engineer
They make sure that the project meets the requirements provided by the clients. They test the product, detect bugs and make sure they are fixed on time.
Advantages
Team of experts
Time and Money Saving
Niche workers
Disadvantages
Language Differences
Time Zones
I hope now you can see why you need a dream team of strategists, developers and designers work for you.
I know this topic always has been the hot potato in the market. And I think this post will help you figure out your needs and what is the best way to minimize your app cost at the drop of a hat.
Now the ball is in your court whether you wanna go for the hassle free solution or not.
App development cost sounds expensive until placed in proper context and having something to compare against. There are many reasons why you would want to build a mobile app for your business.
The hourly rates, number of employees, number of hours as a factor that affect the overall cost of mobile application.
Hence, the right decision is often to start with the minimum necessary functionality and then gradually expand the available skills.
It's not so easy to answer the question of how much does it cost to create an app because there is a big range depending upon your unique situations.
Conclusion
As I mentioned the number of factors that decide how much does it cost to make an app, it is the reason why there is no average cost of making an app.
Every application is distinct in its purpose, design, and set of features.
In this article, I have painted the basic picture of influencing factors that are going to affect the final price so you would be able, to sum up, the cost of your project.
If you have a world-changing idea than shot it out of the cannon, we are here to provide life to your idea.
At Auxano Global Services, the developers use an agile process that you won't get at a bigger shop. So if you want an app to add wings to your project under your preferable budget, you have landed at the perfect place.
Steve E Jimenez is very enthusiastic about modern technology and shares the wondrous thoughts keeping facts and figures in mind. He prefers to explore the cutting edge tech stuff. He is an early adopter and would like to stay up-to-date concerning advanced trends in the Industry.